Adam Ezra Group @ Higher Ground
November 21 @ 8:00 pm

-

11:00 pm
Event Navigation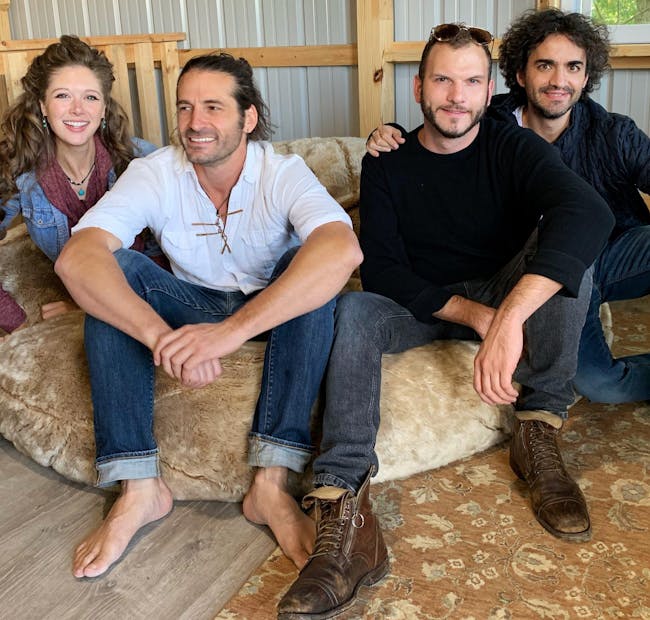 The Point Welcomes:
Adam Ezra Group
A Tour de Point Show

Sunday, November 21, 2021   Doors: 7:30 PM / Show: 8 PM
Higher Ground | South Burlington, VT
Adam Ezra felt alone. It was March of 2020, and as the COVID-19 pandemic began tightening its deadly grip across the United States, the roots rock stalwart found himself forced off the road for the first time in years, stuck at home with a calendar full of cancelled tour dates and no one to perform for. Concerned by the chaos unfolding around him but certain he wasn't the only one in search of some kind of solace, Ezra decided to pick up his guitar, turn on his phone, and do what he'd always done in times of worry or doubt: play a show.
"I just started livestreaming from my house," Ezra recalls. "It was a way to connect with people, to feel a little less lost, a little less scared. I played and talked for about an hour, and then at the end of the stream, I told everybody, 'I'll come back tomorrow if you come back tomorrow.'"
Ezra kept his promise and then some, returning every single night after that for what he and his fans would eventually come to call The Gathering Series. Interactive and improvisatory, the shows took shape on the fly, drawing on daily life and frequently featuring newly written material and never performed songs from Ezra's extensive back catalog. Through his own harrowing battle with COVID, a move to the Mojave Desert, a socially distanced summer tour, and even his wedding day, Ezra never missed a performance, broadcasting without fail from wherever he found himself each night at 7pm Eastern. Driven by a belief that small grassroots communities have the power to impact the world, Ezra – who has gone live daily since March 13th – has reached a cumulative audience of over 15 million viewers worldwide, a staggering feat for any artist that stands as a testament, not only to his artistic endurance, but also his ability to provide an accepting and supportive space for newcomers joining his tight-knit community of fans during a time when it's needed more than ever.
Their newest release, fan favorite "Switching to Whiskey" was released along with the 365th Gathering on March 12th, 2021. With 150K streams on Spotify, and AAA and non comm radio stations spinning it across the country, the Adam Ezra Group is continuing to make headway in a time that could have stalled the momentum.