Etana @ Zenbarn
August 25 @ 6:00 pm

-

10:00 pm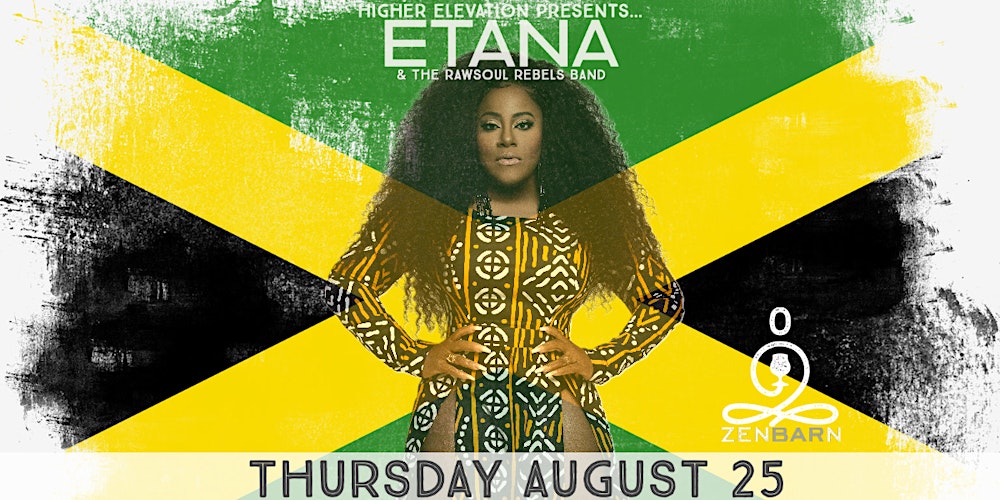 The Point Welcomes:
Etana
A Tour de Point Show

Thursday, August 25   Doors: 5 PM   Show: 6 PM
Zenbarn | Waterbury Center, VT
Join us for an evening with 2x Grammy Nominated reggae star Etana with the Rawsoul Rebels Band! Satta Sounds warms up the dancehall!  Doors/Food at 5pm.  Presented by our friends at Higher Elevation helping us to celebrate the end of prohibition!
Etana's first single Wrong Address struck a cord in many across the world, introducing Etana in a major way. The single, Wrong Address, was followed by the song entitled Roots in 2007 before she connected with VP Distribution Company.
First album: Etana -the Strong OneProduced by VP Records Various Musicians and Musical producers. The Strong One – included hit singles like; Wrong Address, Roots, Warrior Love, and I am not afraid.
Second Album: Free Expressions in 2011. Produced by VP Records Various Musicians and Musical producers. Distributed by VP Records. Shows growth lyrically and vocally with hit singles like; Free, People talk, August town, and Happy Heart. This second album landed on the reggae billboard at #11
Album Number three: Better Tomorrow Produced by Shane Brown/VP Records. Shows Even more growth both lyrically and vocally. This album made it to number 9 on the Reggae Billboard.
Fourth Album: I Rise – 2014 was Produced by Clive Hunt/VP Records. Powerful and more mature Etana on this album. This album made Etana the first female artist out of Jamaica to be number one on the Reggae Billboard in 17 years.
Album Number Five: Reggae Forever. Produced by Etana/Andre Morris and Distributed by Tads Records. A powerful album that made it to number one of the reggae billboard and nominated by the Grammy Committee for best reggae album in 2018 making Etana the first female in over twenty years to be nominated.
In November of 2019, Etana released her eight track EP which was a pleasant treat for her fans. Etana continues is now in the process of creating album number six and gearing up for 2020 tour and show